Due to the difficulty of production, only the last 100 pieces are left in the inventory, and they will be removed when sold out. If you like it, please buy it as soon as possible.


🔥Click on "ADD TO CART" to get yours now!🔥

Limited stock at this price!

All products are shipped from USA!

Ship within 48 hours after payment!

Contact us here:

service@sdfbr.top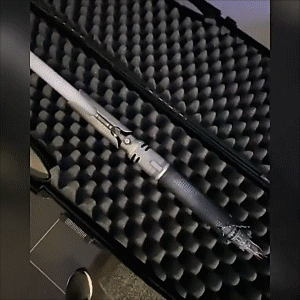 Name
NeopixelLIghtsaber FALLEN ORDER (profie2.2)(89series)
Blade/Handle/Full Size
85/38/113Cm (1 inch diameter of the blade)
battery capacity
5V1A
charging method
USB fast charging
Charging voltage
3200mAh (Continuous opening can be maintained for 60-80 minutes)
emit energy
12w (super bright)
Material:
Removable aluminum alloy/PC (high-strength duel)
colour:
Infinite new pixel discoloration
Function proffe2.2 chip
The chip has powerful editing functions, powerful basic functions, and many new functions.
New functions (such as Bluetooth mobile phone control and adjustment of lightsaber, display,Display text standard editing, infrared control, start method and newLight Effect Modes), the new version of the program improves the performance of the lightsaberAll aspects, but note that additional functions are subject to the actual configuration
Light effect function:
The new proffie2.2 suit supports infinite light effect cycle, not to mention There is no limit to the number of sets, and even the current 14 sets of cycle settings are more for some customers.So the current setting is 14 groups of lighting effects.
Package Included:
Inch blade*handle*1 1 1 turbine plug*1 5V rechargeable lithium battery charger*1*display stand*1 1
Notice:
1. Please do not open or drop the largest lightsaber.
2. Please charge the lightsaber at least once a month.
3. The blade can withstand continuous impact, but do not use it violently.
4. When children are present, please pay attention to strong light to protect eyesight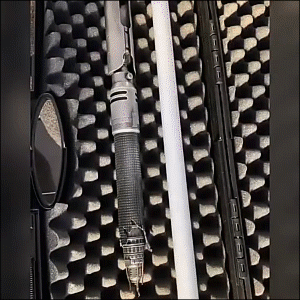 Detail
Real scene comparison